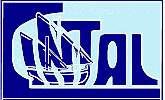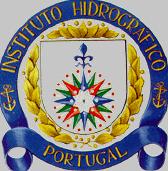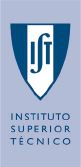 INTIFANTE'00 WORKSHOP
SiPLAB, FCT-Universidade do Algarve, May 10-11, 2001
INFANTE - 3/3.1/TPAR/2042/95
INTIMATE - 2/2.1/MAR/1698/95 (ending)
ATOMS - PDCTM/P/MAR/15296/1999 (starting)
António Pascoal antonio@isr.ist.utl.pt
ISR - Instituto Superior Tecnico, Lisboa, Portugal
Emanuel F. Coelho oceanografia@hidrografico.pt
Instituto Hidrográfico, Lisboa, Portugal
Sérgio M. Jesussjesus@ualg.pt
CINTAL - Universidade do Algarve, Faro, Portugal
Paola Picco, picco@estosf.santateresa.enea.it
ENEA - Italy

---
Objectives:
To present and discuss preliminary results of the INTIFANTE'00 sea trial that took place from 9 to 29 October 2000, in the continental platform near Setúbal, west coast of Portugal (see Intifante00 for more details).
The workshop will take place at the University of Algarve, Campus de Gambelas, 8000 Faro, Portugal. See here the map of the Campus: you can enter the Campus either by gate 14 or 15, the meeting will take place in the Library Building, which is no.6, the main entrance of the Library is on the North side, to building number 2.



Preliminary program:
Thursday - 10 May 2001

08:45 - reception at the entrance of the Campus Library
09:00 - "The Intifante'00 sea trial: objectives and achievements" Sérgio Jesus, FCT-University of Algarve
09:30 - "The Brasilian Underwater Acoustics Programme", Cdr. Arthur Bettega, Brasilian Navy, IPqM, Rio de Janeiro, Brasil.
10:00 - Coffe break
10:30 - "TOMPACO project: passive coastal tomography and sound spped profiles in the Mediterranean Sea", Paola Picco, ENEA, Itália
11:00 - "The potential of events 4,5 and 6 for passive tomography preliminary testing", Sérgio Jesus, FCT-University of Algarve
11:30 - Discussion
12:00 - Lunch break at the VIP restaurant in the Campus
14:30 - "INFANTE: the Time-Reversal Mirror approach at low frequency" António Silva, EST-University of Algarve
15:00 - "INFANTE: underwater communications ...", João Pedro Gomes, ISR-IST, Lisboa.
15:30 - Coffe break
16:00 - "The DELFIM autonomous craft: system design and development, and tests at sea.", Paulo Oliveira, António Pascoal, e Carlos Silvestre, ISR-IST, Lisboa.
16:30 - Discussion
20:00 - Host diner at the ...
Friday - 11 May 2001

09:00 - "INTIFANTE'00: data overview", LtCdr. José Onofre, IH, Lisboa.
09:30 - "Internal tide normal mode oscillation during INTIFANTE'00", Catarina Clemente, IH, Lisboa
10:00 - "INTIMATE: preliminary results on Events 2 and 3", Cristiano Soares, FCT-University of Algarve
10:30 - Cofee break
11:00 - Discussion and prospects for upcoming experiments.
12:30 - Lunch break at the VIP restaurant in the Campus
---
last update on May 2, 2001
---