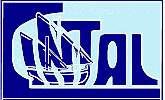 K2D - Knowledge and Data from the DeepSpace, D1.1 - System specification and conceptualization at global scale

S.M. Jesus, sjesus(at)ualg.pt
and
A. Silva , asilva(at)ualg.pt
SiPLAB, University of Algarve, Campus de Gambelas,
PT-8005-139 Faro, Portugal



Comments: download file (cintal_rep).
Ref.: SiPLAB Report 01/21, SiPLAB, University of Algarve, November 2021.


Abstract
This report provides an overview of the global challenges and advances obtained for the design, development, integration, deployment and usage of trans-oceanic submarine telecommunications cables for gathering ocean environmental parameters.
It covers the historical aspects since its suggestion in 2010 until present, focusing on the various initiatives with the same objective, including the installation of ocean observatories either fixed or mobile, shallow or deep water, cabled or non-cabled. Social benefits are stressed and international organizations involved are listed. Legal questions are also mentioned and advances addressed. The focus is clearly on the global scale of the problem and the various solutions provided. A set of recommendations is drawn from the literature.