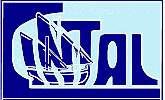 Dual Accelerometer Vector Sensor - User Manual

N. Pinto , nfpinto(at)ualg.pt
and
S.M. Jesus, sjesus(at)ualg.pt
SiPLAB, University of Algarve, Campus de Gambelas,
PT-8005-139 Faro, Portugal



Comments: download file (cintal_rep).
Ref.: SiPLAB Report 02/20, SiPLAB, University of Algarve, March 2020.


Abstract
This document consists of a user manual for the DAVS equipment.It describes how to prepare an experiment, deploy and retrieve recorded data from DAVS.