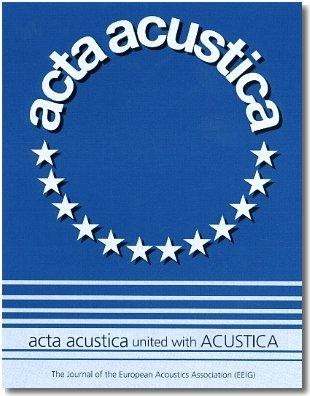 Observations of Acoustical Signal Fluctuations by Time-Frequency Analysis Methods
M. Palmese, A. Bozzo
Dep. of Biophysical and Electronic Eng. (DIBE),
University of Genoa, Via all'Opera Pia 11A
I-16145 Genoa, Italy
S.M. Jesus sjesus@ualg.pt
SiPLAB-FCT, Universidade do Algarve,
Campus de Gambelas,
PT-8000 Faro, Portugal.
J.Onofre mesquita.onofre@hidrografico.pt
Insituto Hidrografico
Rua das Trinas 49
PT-1296, Lisboa, Portugal
P.Picco picco@santateresa.enea.it
ENEA, Marine Environment Research Centre
CP224, I-19100, La Spezia, Italy
A. Trucco trucco@ieee.org
Dep. of Biophysical and Electronic Eng. (DIBE)
University of Genoa, Via all'Opera Pia 11A
I-16145 Genoa, Italy

Comments: download pdf file.
Ref.: Acta Acustica united with Acustica, vol. 88, pp.653-657, 2002.
Abstract
different time-frequency behaviourIn this paper, acoustic data collected in shallow water during INTIMATE00 sea trials are analysed with the aim to detect fluctuations in the acoustic signals under the effect of a time-varying environment. Some time-frequency analysis methods, i.e., Gabor expansion and Wigner-Ville Distribution, have resulted to be adequate to find out fluctuations in the received signals, in particular such analyses reported in relation with different tidal conditions. The variations observed in the received acoustic data have been compared with the temperature data collected during the sea trials and the related sound speed profiles: it has been reported that major signal fluctuations over time in the acoustic signal occurin correspondence of the sound speed profile changes linked to environmental variability.