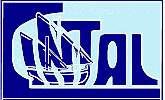 Study and implementation of bubbles size distribution estimation method applied to marine plant monitoring

J. Philippine, jef.philippine@grenoble-inp.org

SiPLAB, University of Algarve, Campus de Gambelas,
PT-8005-139 Faro, Portugal



Comments: download file (cintal_rep).
Ref.: SiPLAB Report 04/18, SiPLAB, University of Algarve, May 2018.


Abstract
This report presents the work carried out from 1st December 2017 to 31st Mai 2018 under SEAOX project. It aimed to study the feasibility of scattering-based methods for bubbles monitoring, applied to marine plants production. Backscattering theory is first considered, based on the operation of a sediment monitoring device, adapted to project goals for the occasion. The second studied option aims to make underwater sound speed and attenuation measurements for a set of frequencies in order to access the characteristics of the bubbly medium. Both theories and experimental results are presented and documented in this report, that will support further investigations.



ACKNOWLEDGMENT: this work was supported under project SEAOX from FCT.