You are not Logged in!
Log in to check your messages.
TV-AP Model Simulator: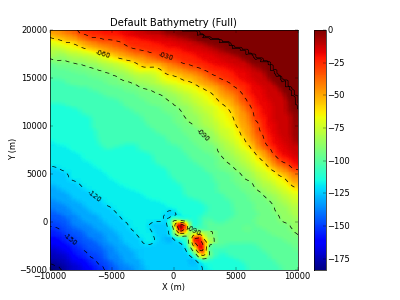 TV-APM is an acoustic channel impulse response simulator that allows for a time variable geometry (moving target) over a true range dependent bathymetry. The user is free to define all the environmental, geometric and source - receiver characteristics so as to tailor the model to its own needs. The channel impulse responses are efficiently generated with compatible time frames and Doppler effects. TV-APM was developed by António Silva, Julien Huillery and Orlando Rodríguez in the work frame of projects Phitom and UAN. We suggest the download of a "light" version of the TV-AP model from OALIB so as to be able to run the model locally. In case of difficulty you may contact Orlando Rodríguez and, in case, obtain a login to access SiPLAB's TV-APM platform [here] for test and comparison.
last update: 08-Oct-2013
Recent publications:

Kernel-functions-based models for acoustic localization of underwater vehicles, IEEE Journal of Oceanic Engineering, Vol.42(3), pp.603-618, July 2017. [PDF]

Iterative range estimation in a sloping-bottom shallow-water waveguide using the generalized array invariant, J. Acoustical Society of America, vol.142, No.1, pp.55-60, June 2017 [PDF]
Featured products: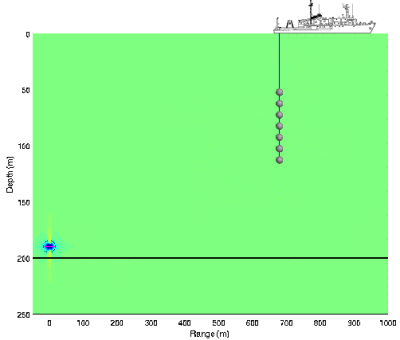 an efficient Gaussian beam 2D ray tracing model for underwater acoustic propagation, handling full bottom and water column range dependency, obstacle scattering and producing particle velocity outputs. See manual
here
and download free copy for
Fortran
. A C version for linux and/or Windows is available
here
and for GPU here.
Acoustic data sets: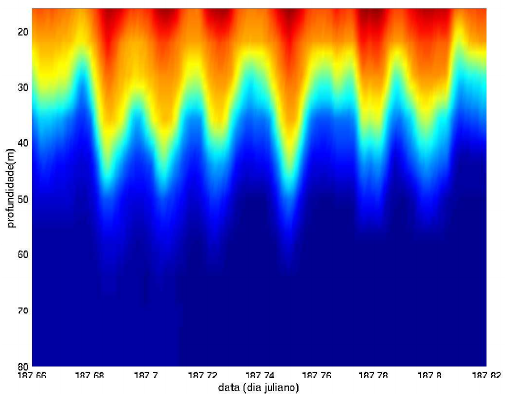 is made available for experimentation and testing. Selected data sets of the
Calcom'2010
,
Seagrass'2011
and
RADAR'2007
are made available for
download
.