You are not Logged in!
Log in to check your messages.
Bioacoustics experiment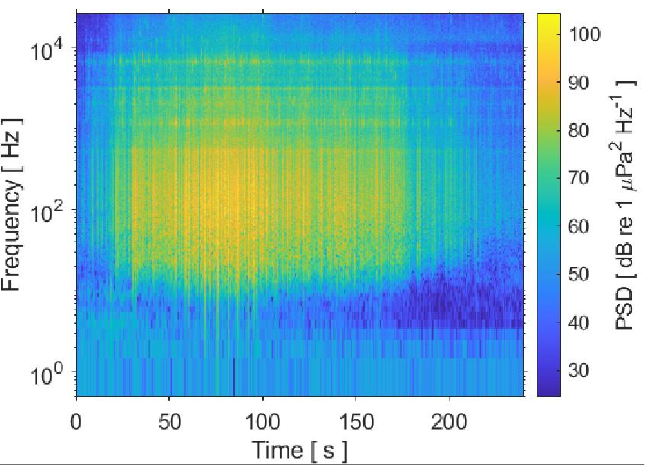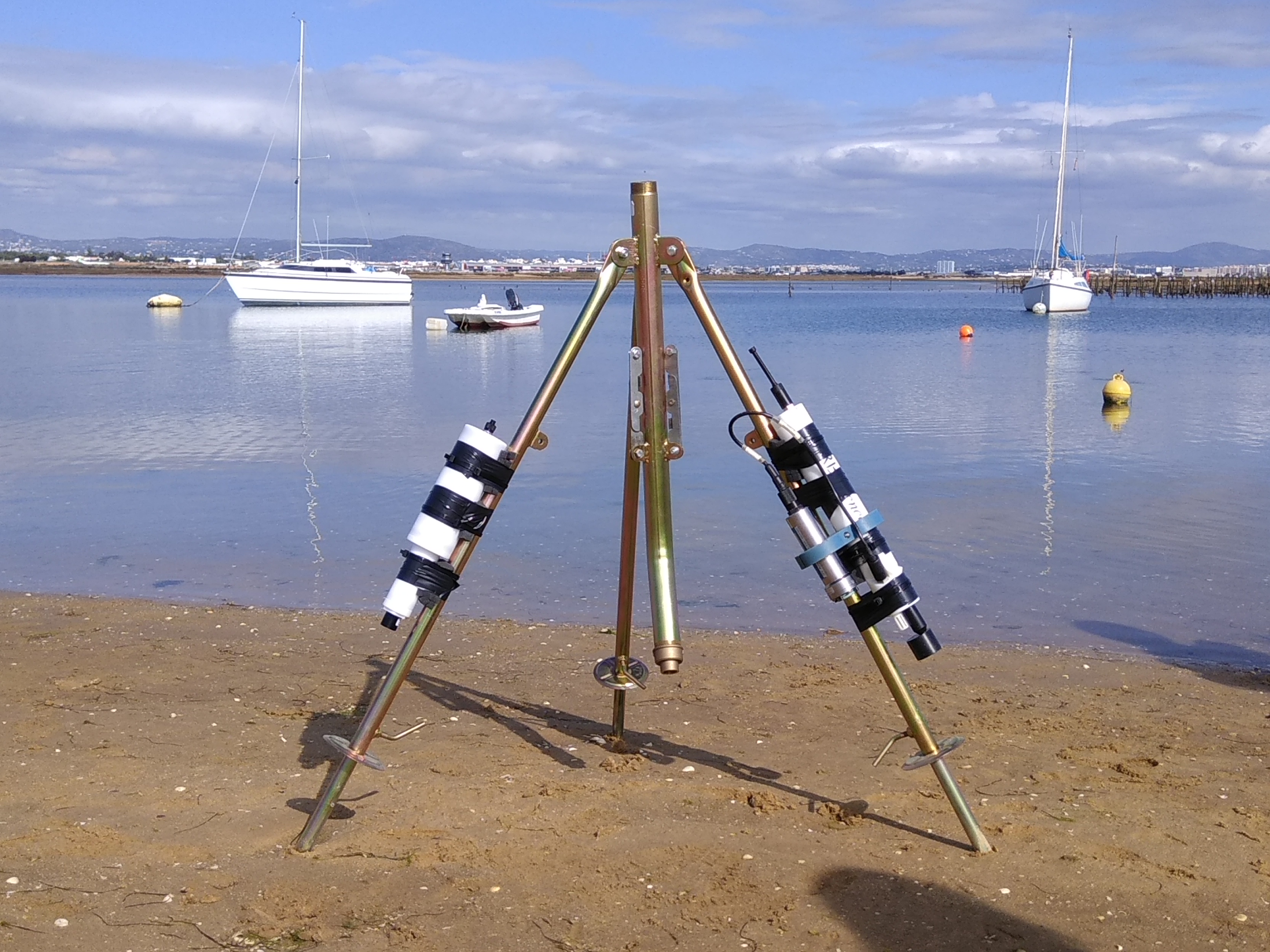 In the framework on the course of Bioacoustics (Master of Marine Biology) students have deployed an acoustic recording device and a CTD over a 24 hours period, near a bivalve aquaculture farm in Ria Formosa Natural Park, near Faro beach. Both tidal related mussel generated sound and anthropogenic noise of passing by boats was recorded together with dissolved O2 and other environmental parameters. People involved from CINTAL/SiPLAB: S.M. Jesus and R. Duarte and the Bioacoustics students.[more...].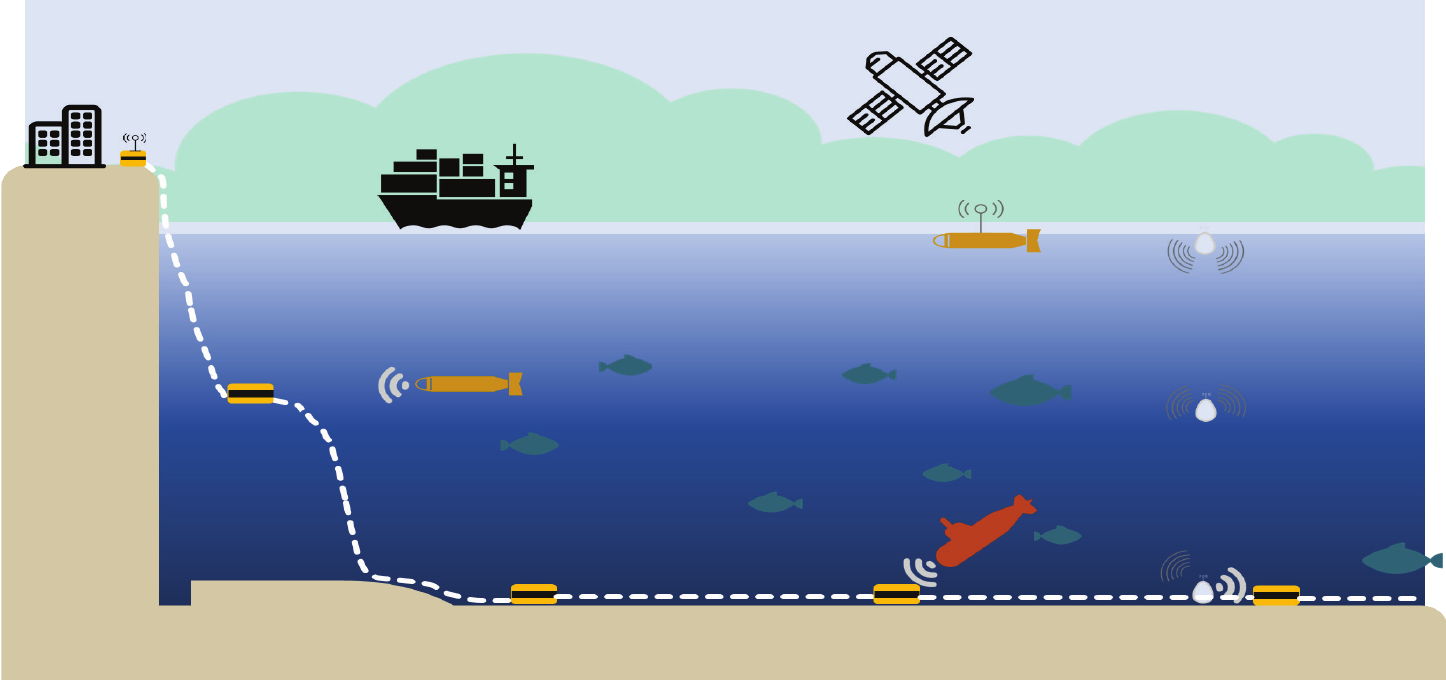 K2D is funded by FCT under the MIT-Portugal program research collaboration within the AIR Centre program. Our vision is to make feasible the usage of telecommunications submarine cables for ocean observation and monitoring, through the development of the electronic components and sensors for collecting complex and extensive physical, chemical, biological and environmental parameters. This project is funded with approximately 1.5Meuro for 36 month. Starting date: 1-July-2020. Partnership: DSTelecom (coordinator), ASN-Alcatel Submarine Networks, CMEMS/U.Minho, CINTAL, ISISE/U.Minho, U.Azores, AIR Centre, INESC-TEC and MIT. People involved from CINTAL/SiPLAB: S.M. Jesus, A.J. Silva and F. Zabel. [more...].
Job available on project K2D (soon)
Web Directory

Sea Trials
Results, past sea trials, data...

Numerical Models
for acoustic propagation, ocean circulation,...

TV-AP Model
Acoustic channel simulator for moving target...

Advanced courses
Short courses, Stages...

Equipment
Sources, buoys, arrays

Acoustic data
acoustic data samples from past sea trials available for download...
last update: 24-Mar-2021
Recent publications:

Closed-Form Estimation of Normal Modes from a Partially Sampled Water Column, IEEE Journal of Oceanic Engineering, Vol.45(4), October 2020 [PDF]

Superimposed training low probability of detection underwater communications
, JASA-EL,
148
(3), September 2020 [
PDF
]

Acoustic Particle Velocity Measurements near a Rocky Shore off Cabo Frio Island
, JASA,
147
(6), June 2020 [
PDF
]
Featured products: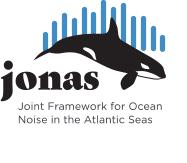 a Python open source version of the PAMGuide package for Passive Acoustic Monitoring that features the Exchange Data Format (EDF) for facilitated underwater acoustic data sharing and metadata handling. Python allows for a crossplatform licence free processing of raw acoustic data and EDF output. A library of Python routines for EDF data reading and writing are also available. See manual
here
and download a free copy
here
.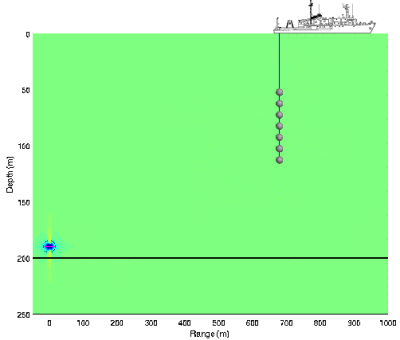 an efficient Gaussian beam 2D ray tracing model for underwater acoustic propagation, handling full bottom and water column range dependency, obstacle scattering and producing particle velocity outputs. See manual
here
and download a free copy for
Fortran
. A C version for linux and/or Windows is available
here
and for GPU here.