You are not Logged in!
Log in to check your messages.
SUBECO - Acoustic surveillance system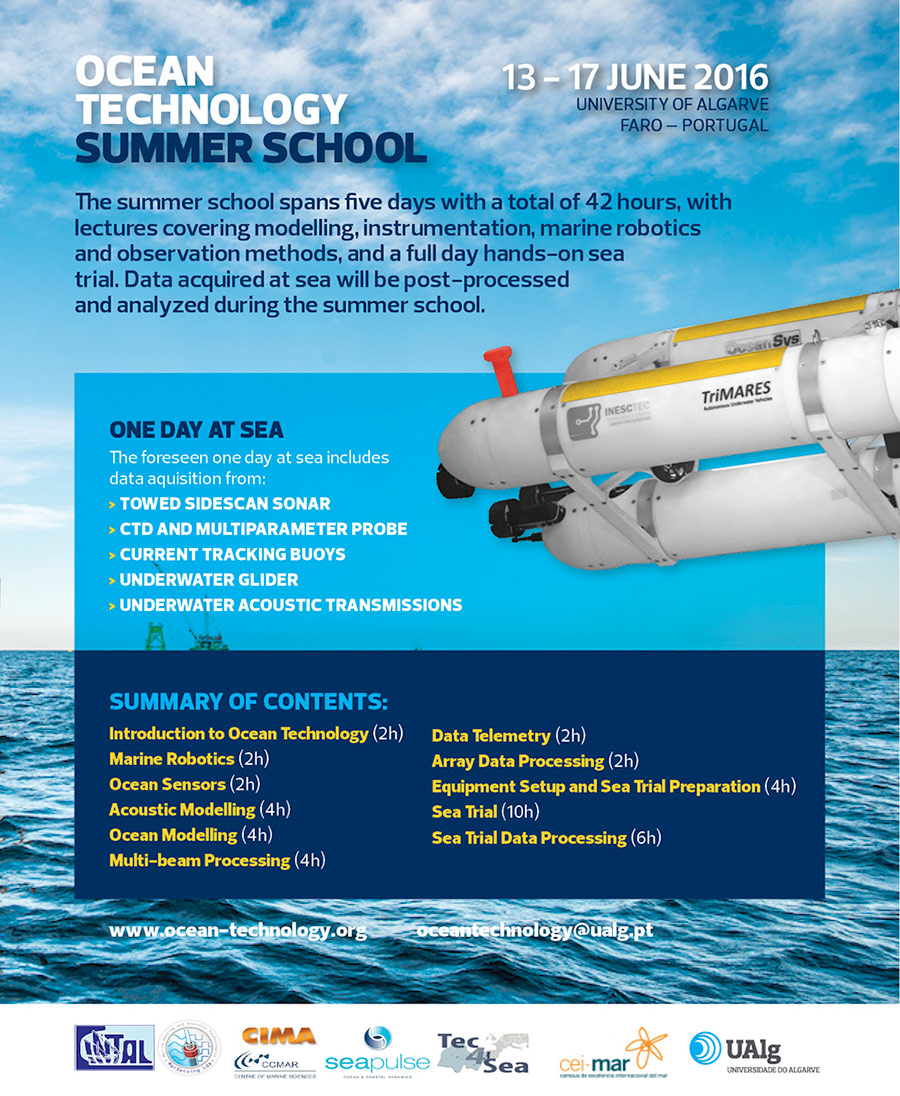 This third edition of the Ocean Technology Summer School, with a duration of five days, will take place at UAlg premises, covering various aspects of ocean sensors, ocean and acoustic modeling, underwater acoustics, underwater robotics, remote sensing and data telemetry. It includes one day at sea during which several equipment will be deployed, such as drifting buoys, an ocean glider, side scan sonar, CTD and acoustic transmitting and receiving devices (see equipment for more details about available acoustic equipment). The analysis of the data gathered at sea will be performed during the summer school. Course language is English. For additional information see OT2016 Summer School.
Web Directory

Sea Trials
Results, past sea trials, data...

Numerical Models
for acoustic propagation, ocean circulation,...

TV-AP Model
Acoustic channel simulator for moving target...

Advanced courses
Short courses, Stages...

Equipment
Sources, buoys, arrays

Data repository
acoustic data, oceanographic information, past sea trials...
Recent publications:
Featured products:
Acoustic data sets: