You are not Logged in!
Log in to check your messages.
Using acoustics to study the metabolism of marine ecosystems (SEAOX)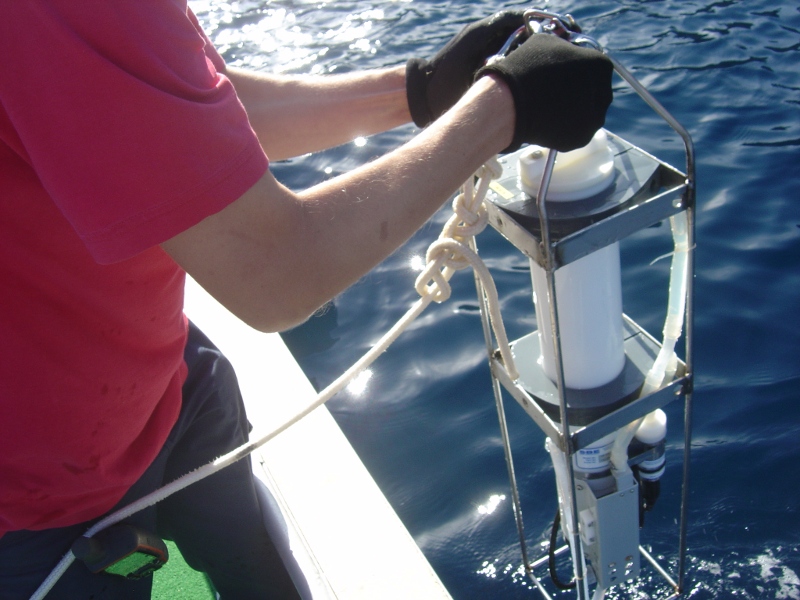 The SEAOX'18 sea trial will take place at the STARESO - Station de Recherches Sous-marines et Oceanographiques in Corsica (France). The experiment is conducted under project SEAOX (PTDC/EEIPRO/ 2598/2014), which aims at using the properties of sound propagation in ocean water as a proxy of the amount of oxygen bubbles to monitor the photosynthetic production of marine plants. See here for a description of a previous experiment in that area carried out in 2011 and 2013 under SENSOCEAN project
Web Directory

Sea Trials
Results, past sea trials, data...

Numerical Models
for acoustic propagation, ocean circulation,...

TV-AP Model
Acoustic channel simulator for moving target...

Advanced courses
Short courses, Stages...

Equipment
Sources, buoys, arrays

Data repository
acoustic data, oceanographic information, past sea trials...
last update: 17-Aug-2018
Recent publications:
Featured products:
Acoustic data sets: