You are not Logged in!
Log in to check your messages.
Widely Scalable Mobile Underwater Sonar Technology (WiMUST)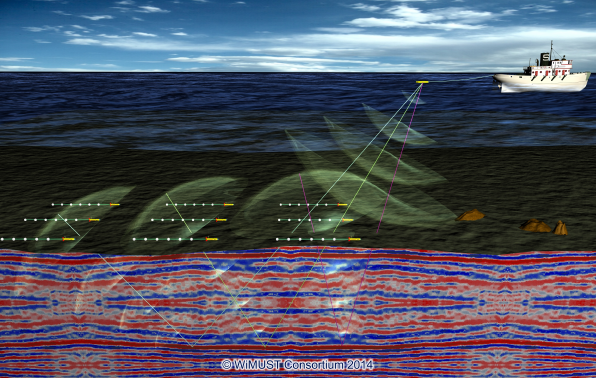 The Sines'18 sea trial took place from 21-28 January, inside and outside the port of Sines on the west coast of Portugal, involving ASVs and UAVs from ISME, GraalTech and IST with the main objective of testing existing and develop new state of the art underwater robotic technology for efficient geo-physical exploration of surficial sediment properties.
Web Directory

Sea Trials
Results, past sea trials, data...

Numerical Models
for acoustic propagation, ocean circulation,...

TV-AP Model
Acoustic channel simulator for moving target...

Advanced courses
Short courses, Stages...

Equipment
Sources, buoys, arrays

Data repository
acoustic data, oceanographic information, past sea trials...
last update: 06-Feb-2018
Recent publications:
Featured products:
Acoustic data sets: