You are not Logged in!
Log in to check your messages.
On going Sea Trials:

None for the moment.

Upcoming Sea Trials: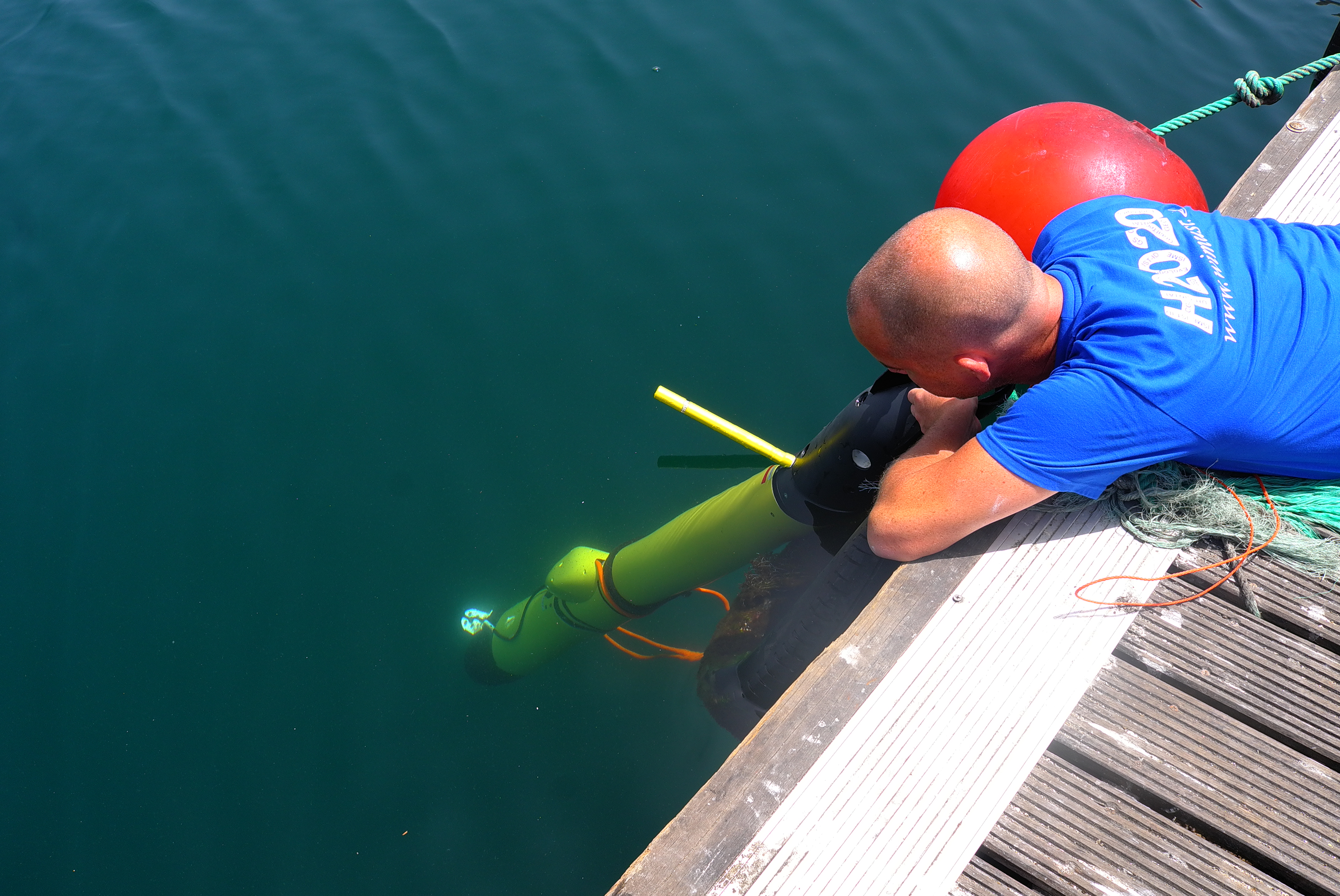 Survey'17 (Portinho da Arrábida, 23-27 October 2017)
is a WiMUST project sea trial aiming at acquiring sismic data in a geologically meaningful area for algorithm and system validation. The Survey'17 working area is situated just out of the port of Setubal, approximately 50 km south from Lisboa (Portugal), as shown below marked with a spot.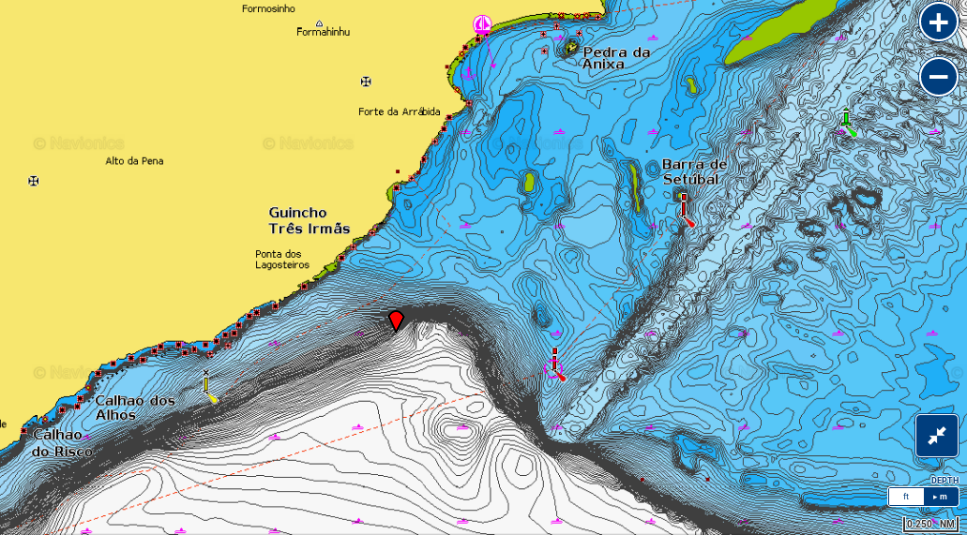 The experiment will encompass all aspects of vehicle navigation, guidance and control, underwater communications and seismic acoustic signal recording and analysis.
People involved from CINTAL:
P. Felisberto, P.J. Santos, S.M. Jesus, C. Soares and F. Zabel.
Past Sea Trials:
last update: 7-Oct-2017
Sea Grass 2011

Establishing research strategies, methodologies and technologies to link genomics and proteomics to seagrass productivity, community metabolism and ecosystem carbon fluxes, Frontiers in Plant Science, Vol. 4, 38, February 2013 [PDF]

Conference paper
* P. FELISBERTO, F. ZABEL, C. MARTINS and S.M. JESUS, "Acoustic monitoring of the oxygen production of a seagrass meadow", (abstract), Proc. 11th European Conference on Underwater Acoustics, Edinburgh (Scotland), July 2012.
AcousticRobot'13

Documentation
Test Plan
SenseOcean'13

Documentation
Test Plan (upcoming)