You are not Logged in!
Log in to check your messages.
SiPLAB products: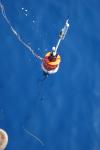 Acoustic Oceanographic Buoy (AOB)
The AOB is an integrated system composed of a piece of hardware to be deployed at sea (from a surface ship or aircraft) and a software utility that interfaces with the user at a remote location on real time. The AO-Buoy capabilities are as follows:
easy to handle system tending to the size, weight and autonomy of a standard sonobuoy
several depth modulable wideband acoustic and non-acoustic (thermistors, depth sensors, ...) channels
on the buoy GPS for time and location reference
on the buoy pre-processing for data reduction and analysis
fast remote wireless communications for data online monitoring and processing
online tracking of AO-Buoy position, status and data being acquired
real time data processing with the following scopes: water column temperature profiling via tomographic inversion, geo-acoustic bottom inversion, sound source detection, localization and tracking and underwater communications in the band up to 16 kHz.
Applications sought are: rapid environmental assessment (REA), bottom profiling and exploration, rapid submarine detection, localization and identification and communications with submerged targets (benthic labs, AUV's, subs, etc...).
Recent publications:

Kernel-functions-based models for acoustic localization of underwater vehicles, IEEE Journal of Oceanic Engineering, Vol.42(3), pp.603-618, July 2017. [PDF]

Iterative range estimation in a sloping-bottom shallow-water waveguide using the generalized array invariant, J. Acoustical Society of America, vol.142, No.1, pp.55-60, June 2017 [PDF]
Featured products: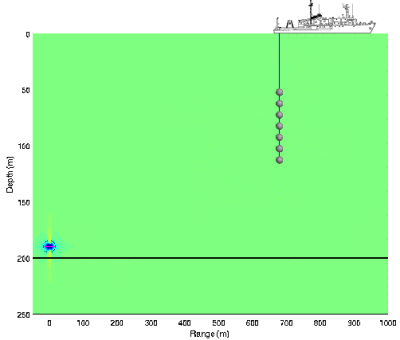 an efficient Gaussian beam 2D ray tracing model for underwater acoustic propagation, handling full bottom and water column range dependency, obstacle scattering and producing particle velocity outputs. See manual
here
and download free copy for
Fortran
. A C version for linux and/or Windows is available
here
and for GPU here.
Acoustic data sets: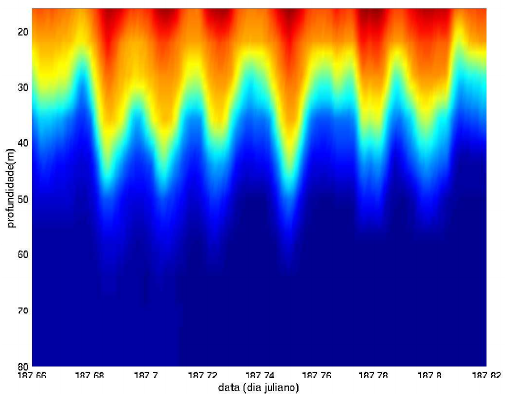 is made available for experimentation and testing. Selected data sets of the
Calcom'2010
,
Seagrass'2011
and
RADAR'2007
are made available for
download
.