You are not Logged in!
Log in to check your messages.
Upcoming BIOCOM'19 experiment in Cabo Frio - Brazil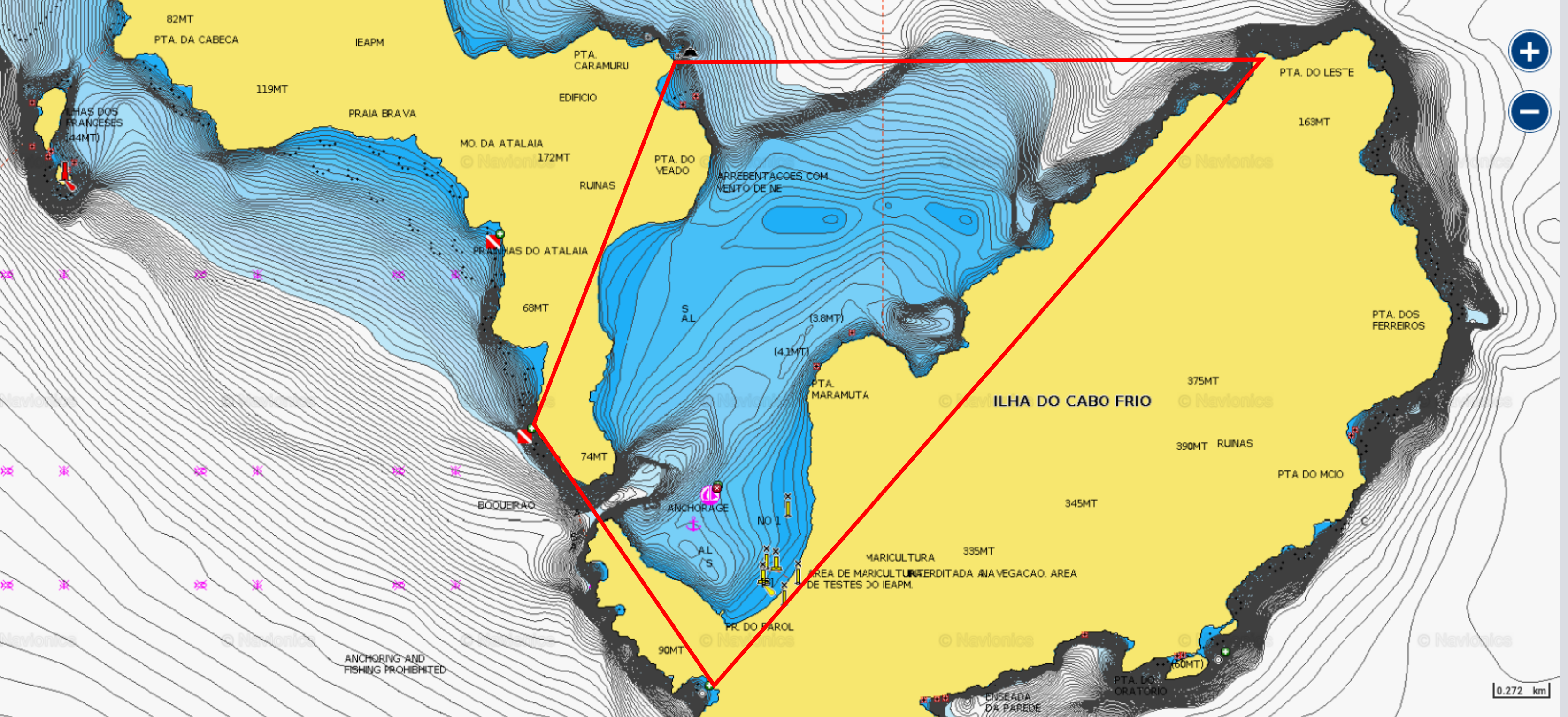 BIOCOM'19 - Bio Communications sea trial
This IEAPM - UALG joint experiment will place in the bay of the I. of Cabo Frio, Arraial do Cabo (RJ,Brasil) from 9 to 16th January, 2019. The objective of the experiment is to gather data to support the research being carried out in the IEAPM lead Biocom project, namely, acoustic communications transmissions, soundscape and particle motion data to characterize the biological ecosystem off the Cabo Frio Island. The correlation biological activity with the upwelling regime is of particular interest.
People involved from UALG:
S.M. Jesus.
Web Directory

Sea Trials
Results, past sea trials, data...

Numerical Models
for acoustic propagation, ocean circulation,...

TV-AP Model
Acoustic channel simulator for moving target...

Advanced courses
Short courses, Stages...

Equipment
Sources, buoys, arrays

Data repository
acoustic data, oceanographic information, past sea trials...
last update: 24-Nov-2018
Recent publications:
Featured products:
Acoustic data sets: