You are not Logged in!
Log in to check your messages.
Project UAB, Plan of Work
The proposed plan of work
to be followed under UAB is as follows:
theoretical and simulation study: the study carried out in this task should lead to a better understanding of the optimal (error and noise free) behavior of TRM-based acoustic barriers, namely at high-frequencies and in very shallow waters (10 to 30 m).
system development and laboratory test: an active vertical line array working in a wide frequency band together with an electronic box for on line signal monitoring. At the end of this task the system should be electrically tested in the laboratory.
at sea full size test and data analysis: a comprehensive data set with various acoustic barrier geometries, frequencies, different targets, at different ranges and depths, etc... will provide results on the detection probability for the various cases. Comparison with expected values resulting from task 1.
conclusion and perspectives: conclusions on the system real world performance at sea. Possible improvements and suggestions for developing a commercial implementation of the system. Scientific publications and presentations at international conferences.
---
last update: 30-Nov-2008
Partnership
Main contractor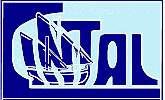 CINTAL - Univ. of Algarve
Partners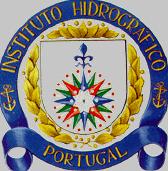 Instituto Hidrogáfico

Ressources